Hello girls
Come celebrate iNSD with me !!!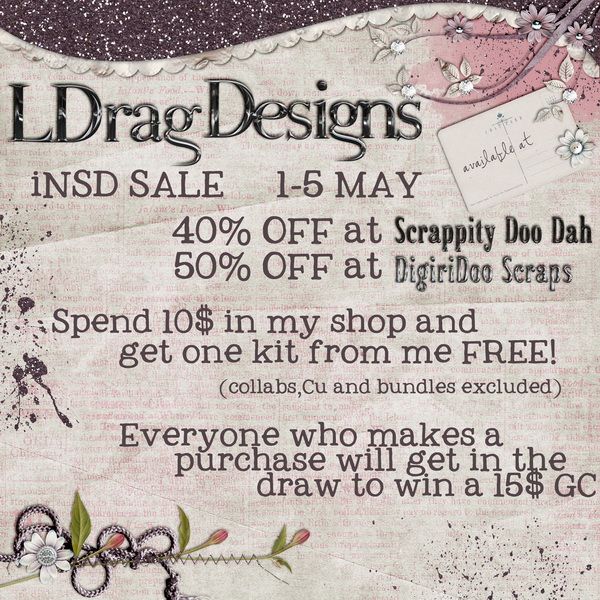 More specifically ,
MY store at Scrappity Doo Dah will be 1-5 May
40% OFF!!!!
(Bundles and some collabs excluded)
EVERYONE who spends 10$ in my store will get a
FREE KIT from me!!!!
(collabs, bundles and CU excluded)
And Finally
EVERYONE who makes a purchase in my shop
1-5 May will get into the
draw to win a 15$ GC to my shop!!!
(collabs excluded)
And when DigiriDoo is back UP
I willbe having a 50% OFF SALE there
cause DigiriDoo is celebrating along with
iNSD their birthday!!!!!
There
will be a STOREWIDE SALE
so don't forget to come and celebrate and earn many free gifts and RAKs from the DIGIRIDOO designers!!!!
Of course everyone who spends 10$ in my DigiriDoo shop whill
get a FREE kit for from me!!! And will get into the Draw
to win the 15$ GC!!!!!!
So don't miss this special opportunity!!!!!
To get so many things from me!!! That is one in a year deal!!!
So don't miss this one!!!!