Hello there ladies
Two days are left before my big gift for my group subscribers is released!!
It will be a 70% OFF COUPON CODE to
get one of my latest kits
SERENE BREEZE
On Saturday I will send all my group subscribers a 70%OFF coupon code for the store to get it!!!!
So you have a few more days to subscribe if you want to get it almost for FREE!!!
Now would you like to see one my latest and really beautiful releases?
It is a mini kit with a full alpha!!
Here it is
It has just been released in the stores
!!!!
Scrappity-Doo-Dah.com
and
DigiridooScraps
Now would you like to see an LO I made with it?
Ok and now time for your freebie!!!
It is a quickpage I made using one of my
favourite kits Summer Sherbert!!!
This quickpage is based on a template by AmyMDesigns
who is an exclusive designer at SDD!!
You can find Amy's shop here!
Here is the preview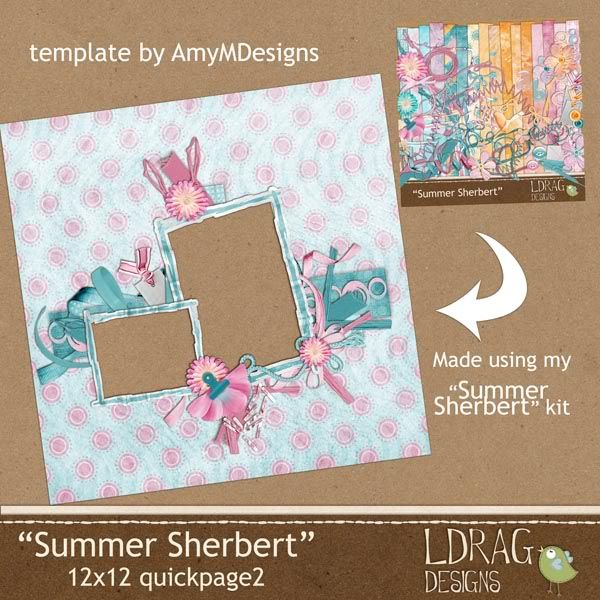 Oh and please come to visit me tomorrow if you want to get another sneak peek
of my new kit which will be released on Saturday!!!
You are sure gonna love this one too!!!
You can download the quickpage here!
Happy Downloading
!
Cheers!!
Lina