Hello there ladies
today's post is about news!!!!!!!!!!!
I have been blog awarded by a wonderful scrapper and friend!
And really soon a new designer!!!!!
May sent me this award!!!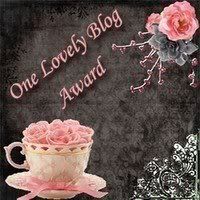 Go visit her blog and see some of the very beautiful things she makes!!!!
Janice's Scrap
Now what I have to do with this award are the following:
1. Put the award on my blog
2. Include a link to the person who gave you this award
3. Nominate 7 or more blogs
4. Leave a message on their blog that they have a blog award!!!
Here are my nominees!
Christine (
http://pressedpetals.blogspot.com/
)
Chris (
http://hutchyhutchie.blogspot.com/
)
Happy Scrap Girl (
http://happyscrapgirl.blogspot.com/
)
Heather (
http://danospookie.blogspot.com/
)
Tam (
http://digioverdose.com/blog/
)
Midge (
http://artisticleanings.blogspot.com/2009/06/ct-spotlight-tilly.html
)
Heather Hill (
http://heatherhilldesigns.blogspot.com/
)
News NO 2
I have closed my store at DSO and I have opened a new one at
DigiridooScraps.com
IT is owned by an old friend Bree from my CT days at Snap&Scrap and from my days at ScrapMatters!!!!
It is nice working with people you know!!!
There are so many friends there
that I feel really happy about!!!
This is a very new site but it so nice and really full with a lot creative people and
fantastic designers!!!!! So I feel very honoured to be part of their community!!!!
My store opens officialy tomorrow and to celebrate it
I have both my stores
50% OFF!
So don't miss to visit both of my stores tomorrow to grab whatever you like!!!
And of course I have a new kit ready to be released tomorrow!!!!!
Would you like a sneak peek?
If you loved my previous kits you are going to love this one too!!!!!!!!!!!!!!!!!!!
Don't forget to visit my stores tomorrow!!!!
Lina