Hello girls INSD is HERE and my SALE at
SDD is UP since yesterday!!!!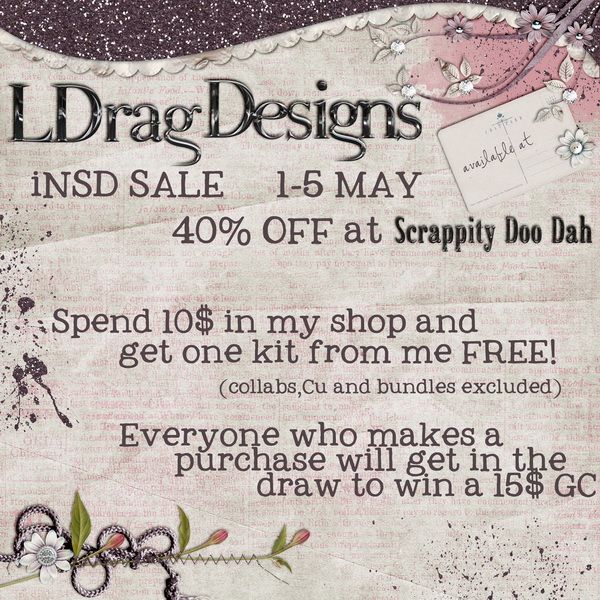 Everything in the shop (bundles and collabs excepted) are ON SALE!!
Don't forget that if you spend 10$ in my shop you will get a FREE FULL KIT from me!!! When you reach 10$ in your cart you just
put the kit of your choice in the cart and you will get it for FREE!!
(collab and bundles excluded)!!
AND also everyone who make a PURCHASE from April 30-May 5 will get into the draw to
win a15$ GC to my STORE!!!! (collabs excluded)
So HURRY to the SHOP!!!!
Today I have also so many girfts to give you!!!!!!!!!!!!!
First of all the
MAY BLOG TRAIN
is up!!!!
And
Here is my contribution!!!!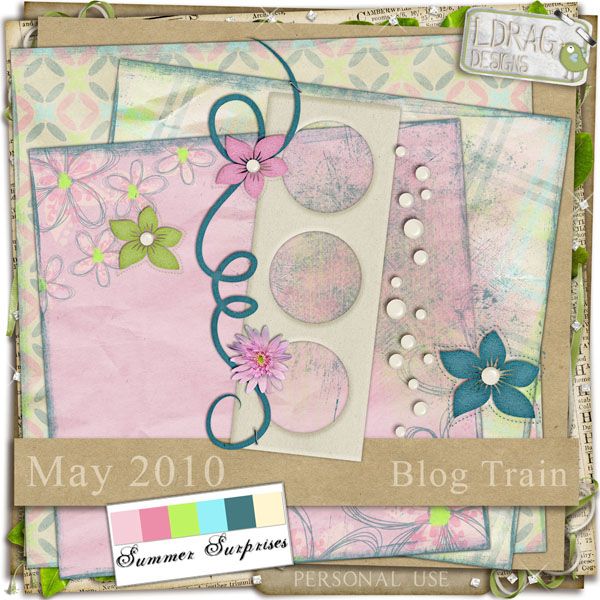 You can download this
here
!!!
And your next stop is
Pixel Perfect Designs
Please be patient for all the links
cause we are too many people and it is difficult to coordinate!!!
So if you want to know all the stops
visit the
Blog Train Blog
!!!
And now something else!
Today I start a
NEW
challenge at
SDD
!!
Yvonne trusted me to take over the
Bird Cage Challenge
!!!
In this challenge you have to downlod this
mini kit that I will provide you
Here is the preview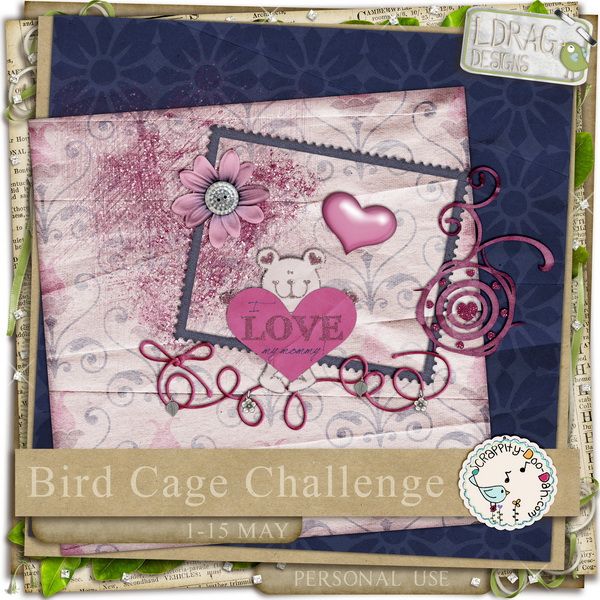 And you have to make me a layout using this mini kit
and if you use the kit in my store that coordinates with this mini you
will double your points for the challenge!!
Points that you gain towards a GC to the STORE!!!
This mini totally coordinates with my
SWEET HEART OF MINE
kit
If you want to participate and
DOWNLOAD
the
FREE
mini kit
you can go
HERE
!!!
That is all for today!!!
Hope you all have FUN!!
And don't forget the sale in my shop!!!