Hello girls
I just wanted to let you know
that I will have
an NSD SALE
at all my shops!!!

The difference is that the sale varies from shop to shop !!!
You can understand why of course!!!

So this is my sale at
SCRAPPITY DOO DAH.COM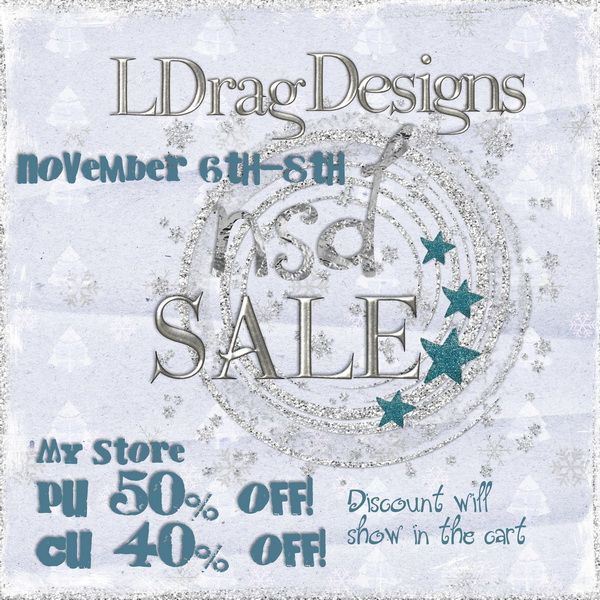 Don't you just love my ad?

Isn't it COOL and
isn't there so much Winter in it?
Well it's a small SNEAK PEEK
of what will come on TUESDAY!!!!!!!!

So keep your breaths for Tuesday cause I have big
NEWS for you!!!!!!!


Ok Now DigiriDoo Scraps will have a
50% STOREWIDE SALE!!!

So just go there and hunt what you like


and the Sunshine Store will have another
40% STOREWIDE SALE

but there is a big game there going on!!
Enter in your wishlist in the shop
what you want and
you might be lucky enough
to get it for FREE!!!!!
If you need more inofrmation on what to do
read this thread
here
!!!
Ok that is all!!Well not exactly!!!
Please READ THIS CAREFULLY!!!!
I have a big freebie for you!!!
But if you want it you must do a small thing for me!!!
Well first of all here is the freebie you can get!!!

It's a sample to my Designer Stash 5 that I will release on
Tuesday!!!
In order to get it you can
either become my fan at FACEBOOK (for those who facebook)
or Subscribe to my feed on your left and you will receive my blog updates !!!!
You have until Sunday the 15th
to do this cause on Monday the 16th
I will be sending out those links!!!
So these for now!!
Happy NSD!!!!!!!
Hugs
Lina