Hello there ladies
here is a small sneak peek of what is coming
tomorrow in my shop!!!
It is fully packed so
make sure not to miss it!!!
And also I have something else!!
On Saturday I am hosting a Speed Scrap at
ScrapMatters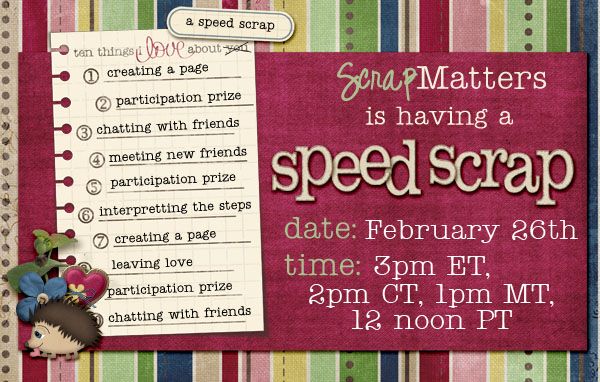 And see for what amazing product you are all playing for!!!!
Make sure to grab it now cause next week it will be in the store girls
and you will miss the chance to grab it for free just by making an LO
for me at SM!!
I will be waiting for all you to be there!!!!
Hugs