Hello
we have just got back from our
yearly vacations and as always
we love the greek islands!!
So this year our vacation was to Zakynthos
a really amazing Ionian Sea island!!
So let's start!!
Day one just arrived on the island and we went to the nearby
beach for quick dive as the heat was really up!!
This is Tsilivi beach!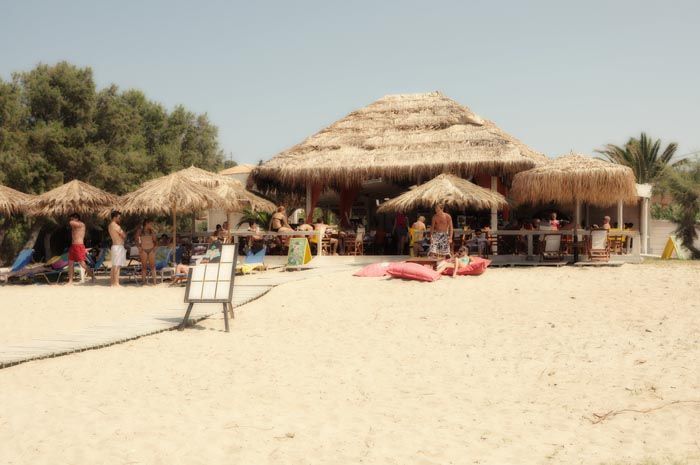 and when we suddenly heard the playing of an electric guitar on the
beach and to our surprise a fantastic singer sang all our most
favourite ROCK songs!!
Day two
we went to Porto Zoro beach first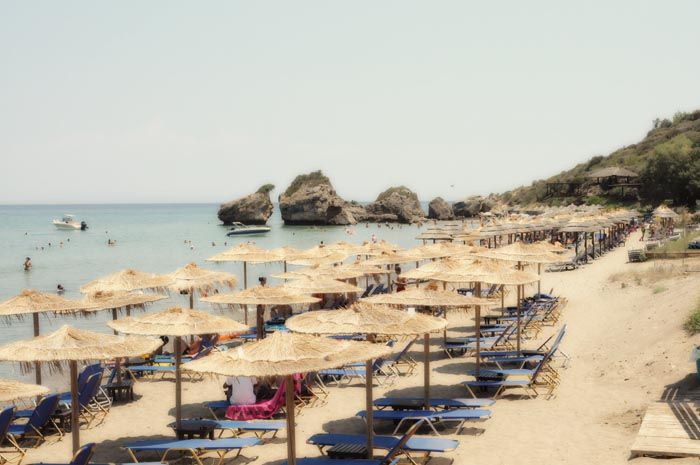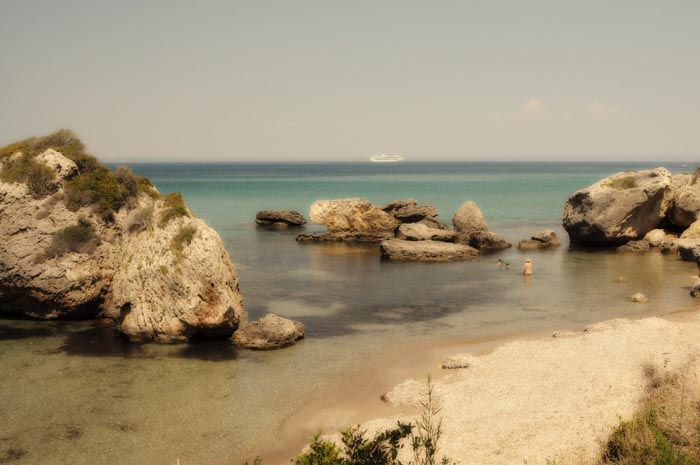 A really amazing place!!
After that we went to Banana beach
and more specifically to Banana baya beach bar restaurant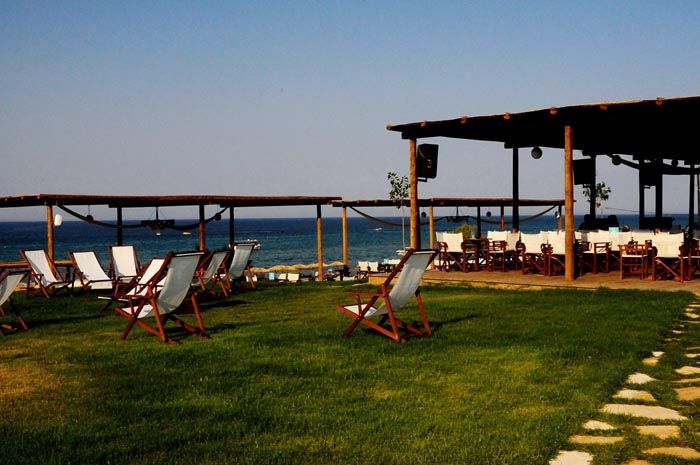 At night we decided to visit another famous place in the town of
Zakynthos called Bochali!! There they sing the famous "kantades", romantic songs that lovers usually sang under their lover's balcony!!
But I had mine too!!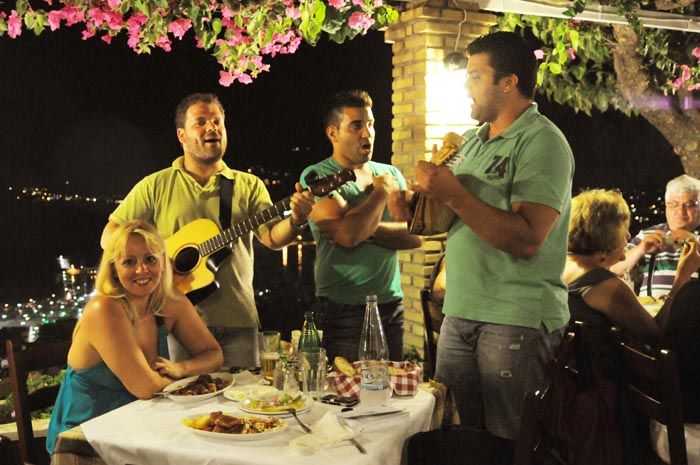 Day 3
we were doing a small tour of the villages of the island!!
In our adventures we came across a small island which I knew
that it is called Agios Sostis and I suggested we visited it!!
But didn't expect to find a club on the back side of it!!
So here it is Cameo Island Club!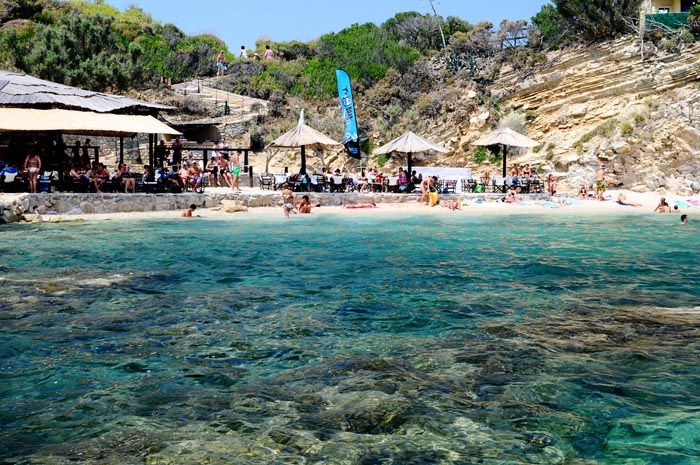 Our journey into the island drove us to Keri village where they told us you can see one of the more beautiful sunsets! So we romantic people
decided to visit it!!
What we didn't expect when we reached the peak where you could see the sunset, was a gigantic greek flag in front of us!!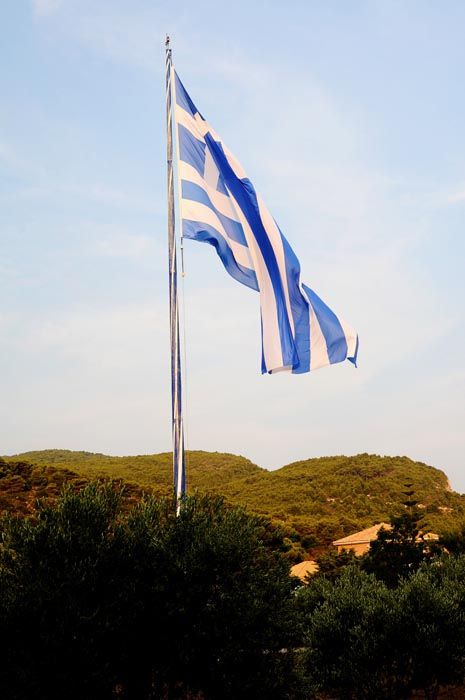 as we found out later it is the biggest greek flag in the world and it has
won a Guinness record!! It is 50 metres high and the flag is 670 square metres big!!
and of course the beautiful sunset we managed to see there!!!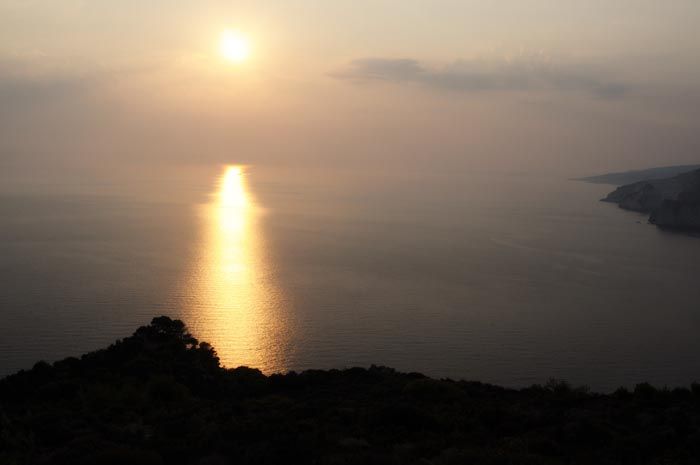 from the same point you could also see another gorgeous aspect of this island, the Mizithres!! These are two gigantic rocks next to the shore!!
Tradition says that the moment a boat passes through them and the captain of the boat horns, if two people look at each other they will fall in love forever!! Well, in our case hubby was sleeping at that moment cause when we passed with the boat the next days he was seasick and was down!! xo,xo!!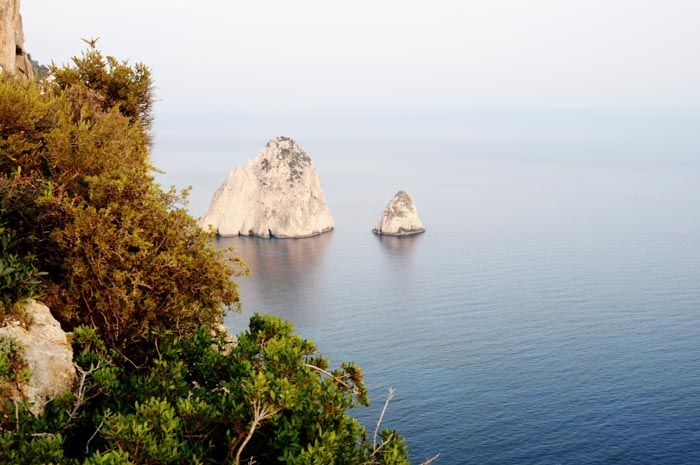 That's it for today!!!
tomorrow you will see part II
hugs