ok girls here is the second part of our journey to
this superb place!!
Day 4
We visited a very special beach!Gerakas beach!
In Zakynthos you can find a very rare species of sea turtle
called Caretta Caretta and it is an endangered species!!
They love the gulf of Laganas in particicular and there
are many beaches on the isnald that are nesting beaches and people aren't aloud to enter at all or are partially aloud to visit them
as there are many tutle nest where they have laid their eggs and these
sites are covered in order for tourists not to step on them and
destroy the eggs!!
Gerakas beach is one of them!!
at night we decided to visit a very known village for its night life on the island called Laganas!! So here it is
Laganas by day!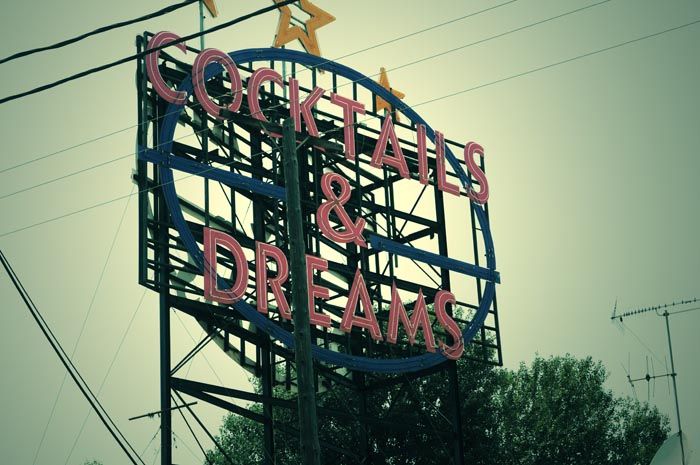 I guess we love Tom Cruise too, xo, xo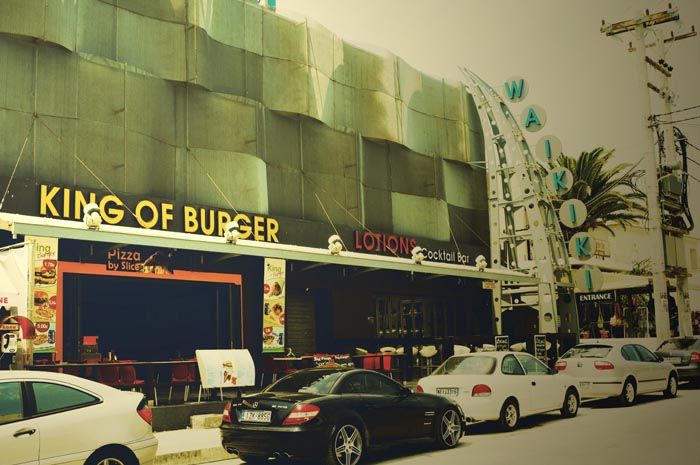 walking by day in this village it feels noone is there
but at night the streets are covered by thousands of tourists
that drink and dance!! Well not my favourite sight but
it exists only in this village!! The rest of the island is peaceful
and beautiful!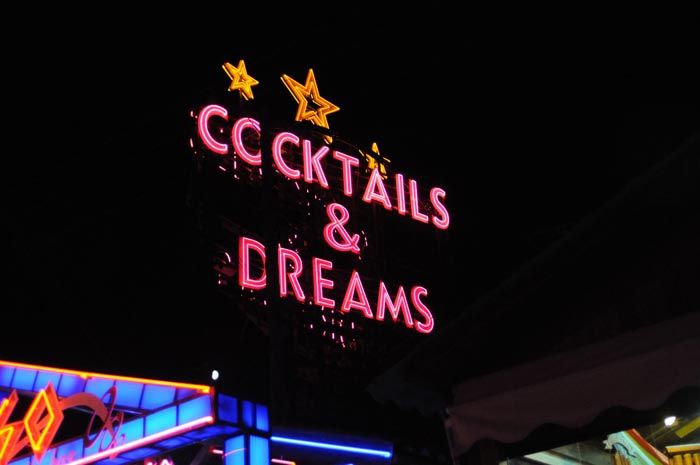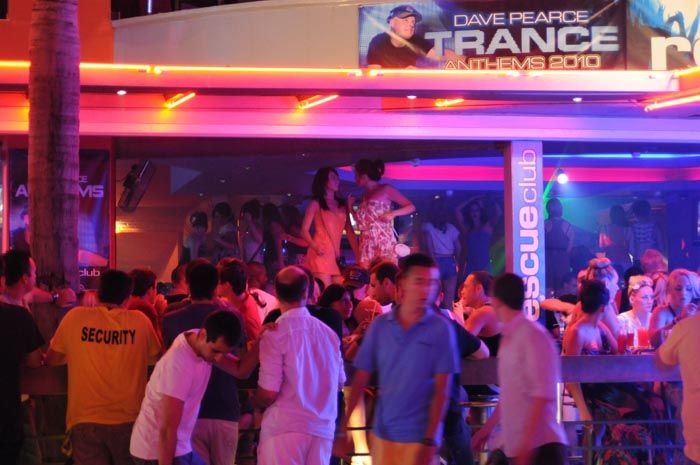 So wanting to leave the crazy village of Laganas
we returned to the city of Zakynthos for an icecream!
We walked along Dionnysios Solomos square!!
He is our most beloved poet since the greek anthem lyrics
are taken from one of his famous poems called
"eleftheri poliorkimeni" which means
that the people who are under siege are free.
This poem refers to the siege of Mesolongi town here
in Greece and it's the town Lord Byron loved the most and died there!
So here it is Dionysios Solomos statue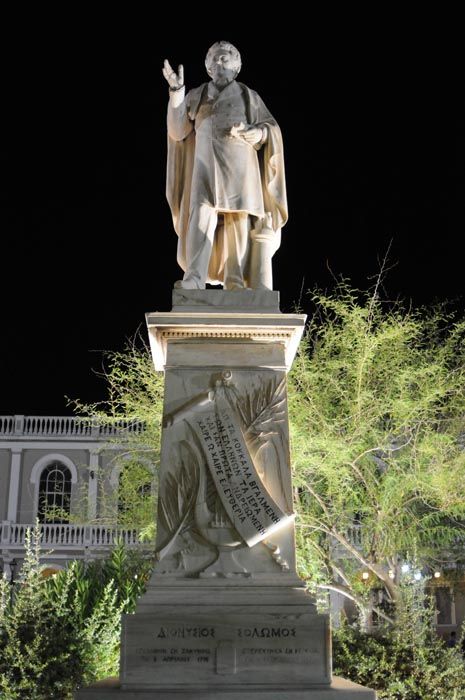 Day 5
we decided to have a round the island tour by car!! we tried to visit
various places and we started by visiting Alykes beach!
On the road we found this extremely unique street shop that I had to
take its pic!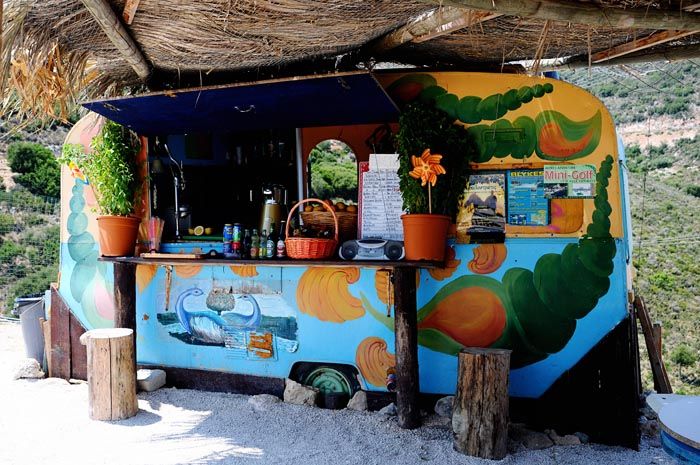 and the view from this road shop was superb
along with the beautiful goats we saw on the street!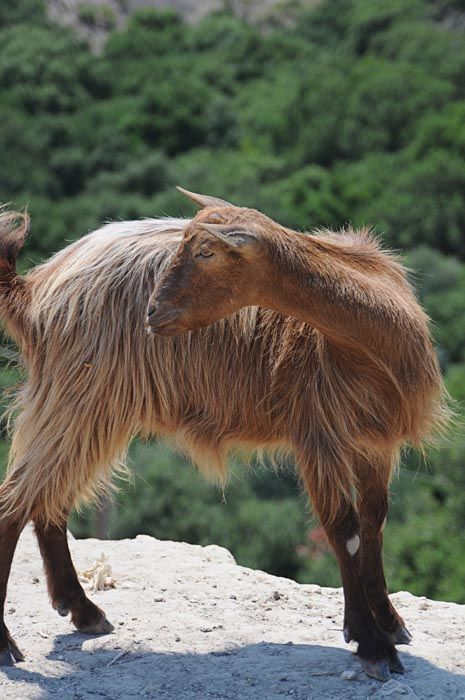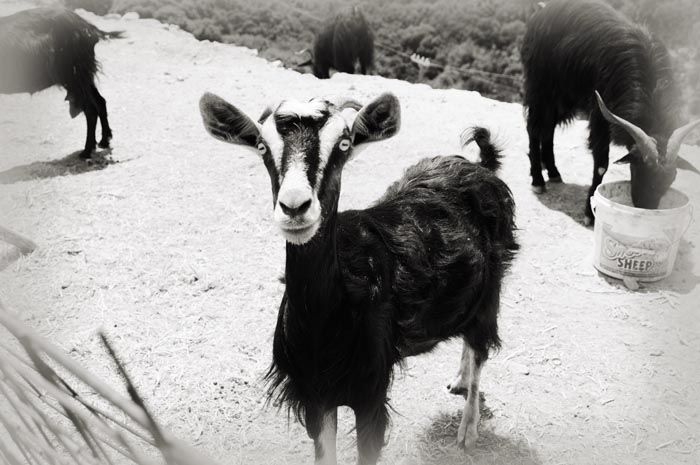 Following we went to a spot on the island that you can see the famous shipwreck beach from above!! The site is breathtaking!!!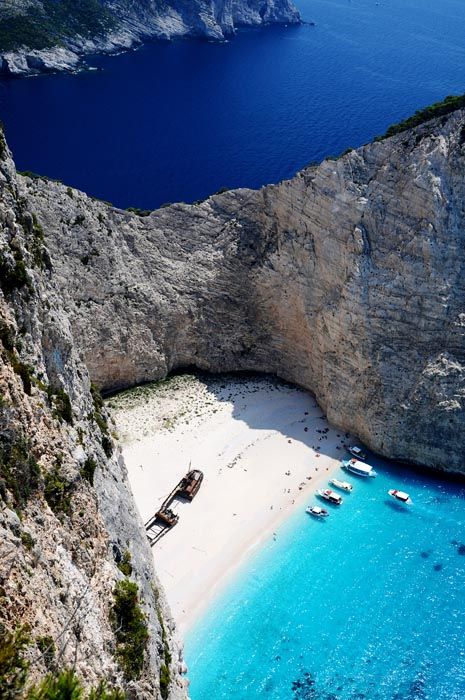 On our trip we found many shops that sold folklore items and I had to take a few shots of them as they are really superb!!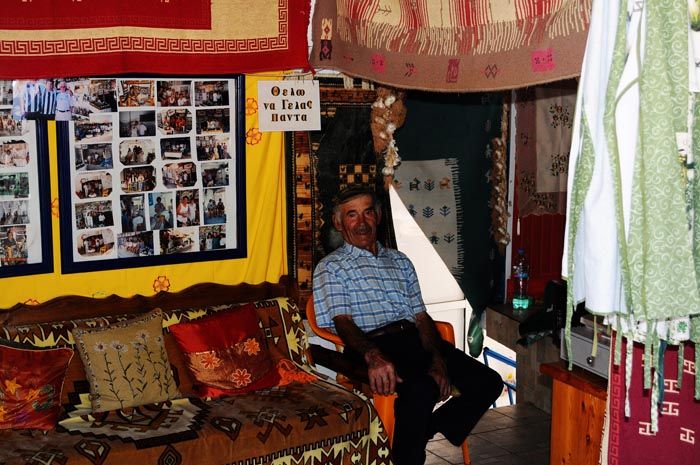 the things you see in this photo are small carpets that have a decorative use on the walls of the houses!! They are really unique!!!
Next, on the day we found another amazing place called
Porto Limnionas.A really hidden small port from the sea but a really
amazing place with crystal waters and emerald colours!!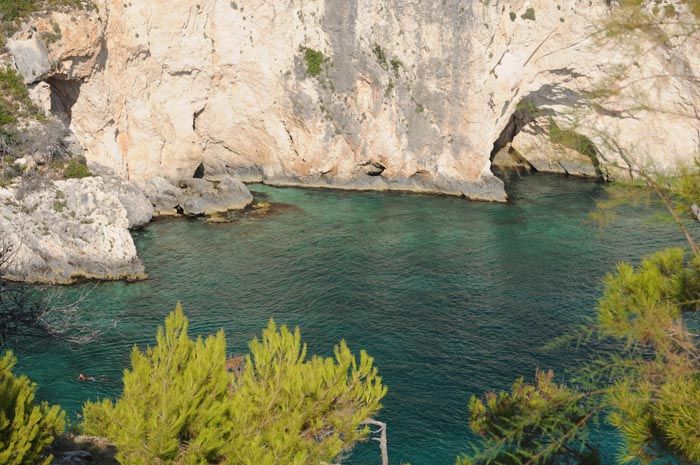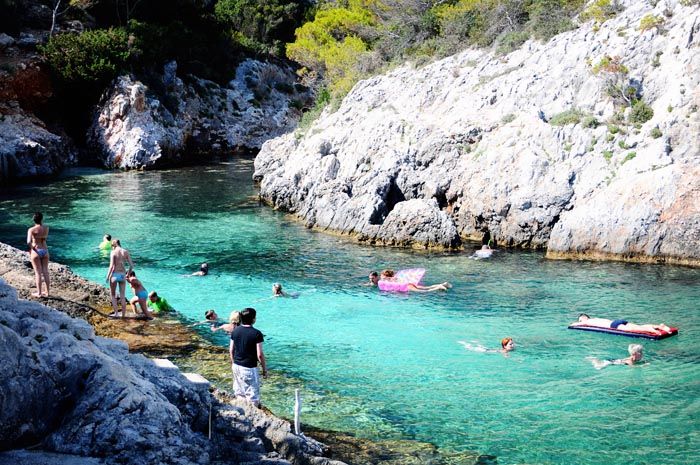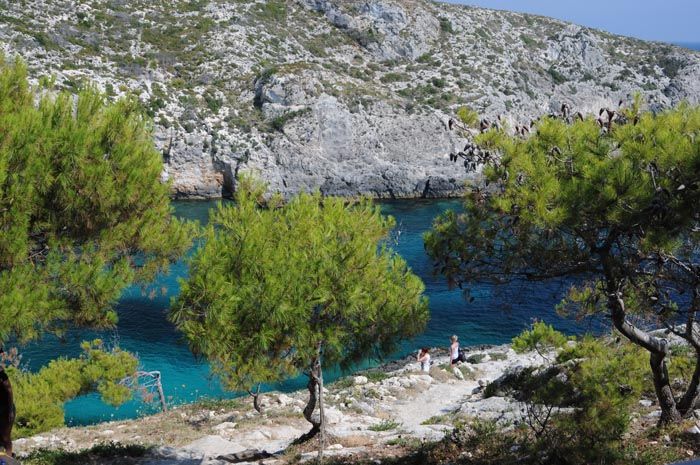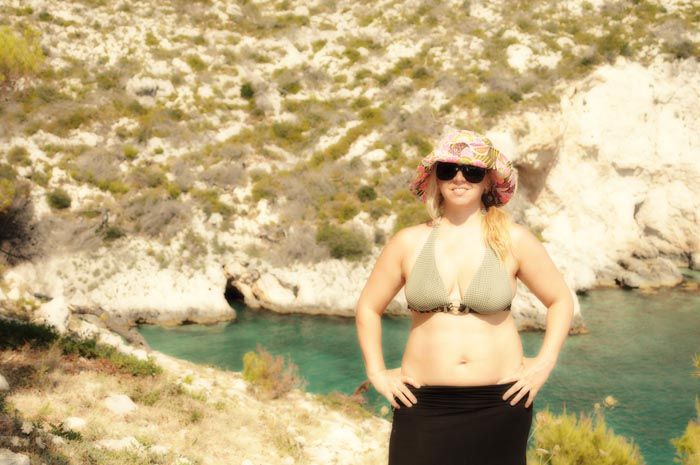 There we ate at a very beautiful traditional tavern many local dishes
and really cheap and finally when they treat us the dessert after we
asked for the bill we really got crazy!!!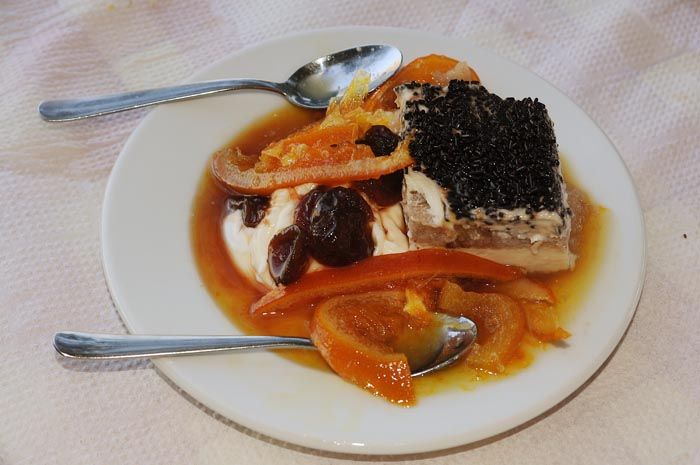 It is a mix match of many different sweats. Cherry and orange sweats with
yogurt and another which is created with fried bread, cream and syrup!!
Amazing tastes and really delicious as all of them were home made and not
made in a pastry shop!!
And on our way back, we went through the center of the island where we wanted to visit a really great and and old temple of a very special Santa of the island called Santa Mavra!!
What we didn't expect was to find that the church had been burnt in a fire
in 2005 and it is currently in the process of reconstruction!! It was really heartbreaking to see how this spectacular temple ended up!!
Thank God all the people that visit the temple help in order for this
church to take its prior face!!!There is a big story behind the
building of this church!! It is said that a peasant found the
icon of Santa Mavra about 3 centuries ago and he took the icon to his house!
Every day for the next year the icon, as it is said was returning
in its original place, probaly pinpointing to the peasant that she wanted
her church to be built on that specific site!! And like this it happened!!
It is believed that this Santa has done many miracles and many people
are coming every year to pay their respects to the church!!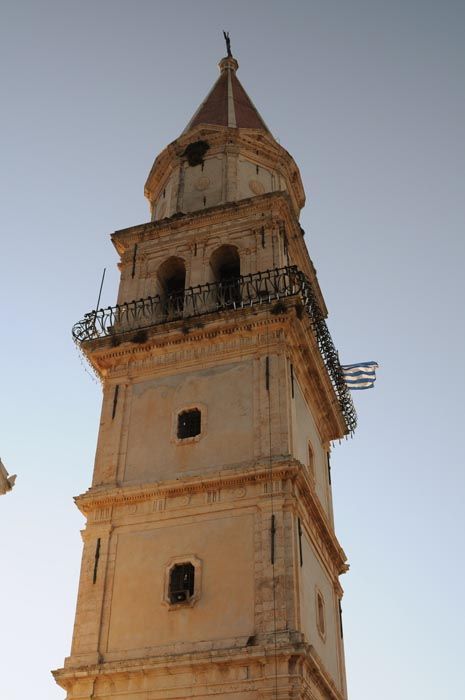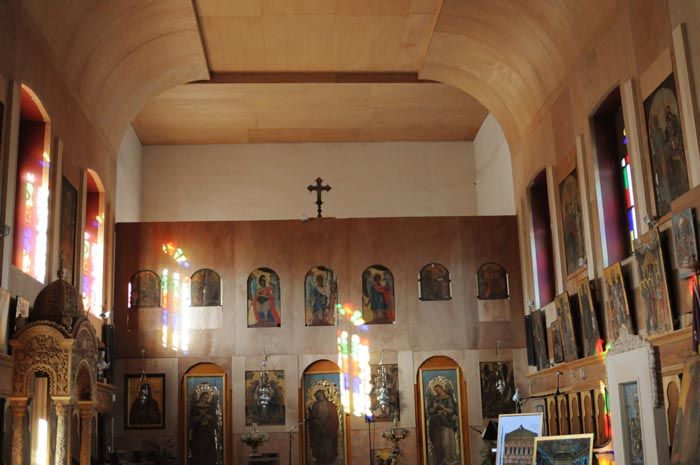 And finally our day ended in the hotel room as we decided to stay in to rest as the next day we had to way up early to go to the round the
island tour by boat!!
This was our hotel room view!!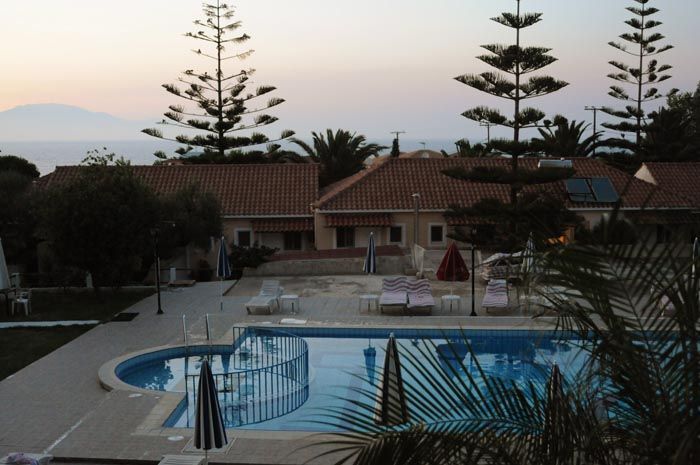 Tomorrow I will post the 3rd and final part of our
trip to Zakynthos!!
Hope you like my small tour!!!
Hugs