Hello girls!!

These days have been really busy !
So many releases and so many posts I have to make!!
First of all I want you all to know
that from tomorrow I am designer in the Spotlight
at Scrappity Doo Dah along with Steel City Scraps
and so don't miss this special opportunity to visit

this thread
here to download
this kit that Rachel and I have created!!!
So for the next 15 days visit us at SDD to download this kit!!


And for this reason I will have a store wide sale at SDD and my whole store
will be 25% OFF!!
And if you visit the Chickadee in the spotlight
thread
you might get a big rak from me!!!!!!!
Don't miss tomorrow post cause Rachel and I have a big gift for all of you!!!!
So more details about this wonderful kit tomorrow!!!
Today's post is about a new collab I have
with Happy Turtle Studio!

Here it is
Strawberries & Cream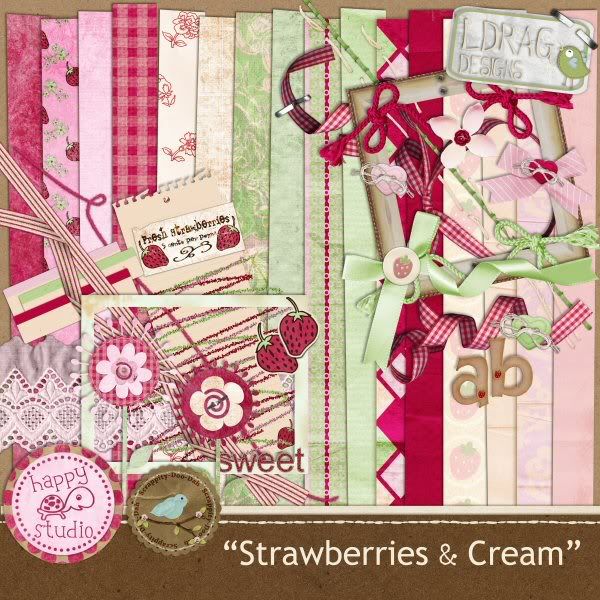 It is 35% OFF!!!!

You can find it here!!!

This kit includes
16 papers (8 solids & 8 patterned)
30 elements 2 bows 3 buttons 1 flair 1 fabric flower 2 frames 1 curcled ribbon 2 stitches 1 shadowed stitch 2 strings 1 staple 1 fiber 2 flowers 1 folded ribbon 1 flat ribbon glitter 4 labels 2 stickers 1 lace and 1 notepaper
1 lower alpha
I just loved making this cute alpha with the strawberry on it!!!!
Now would you like to see some LOs with this kit?
by Vicki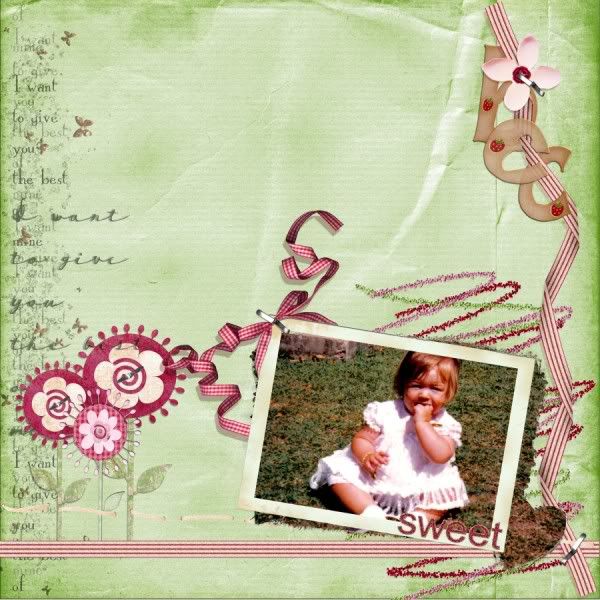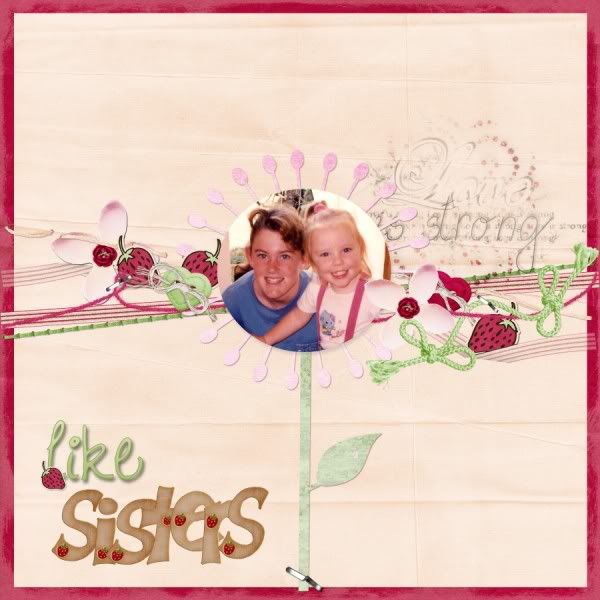 by
Jamie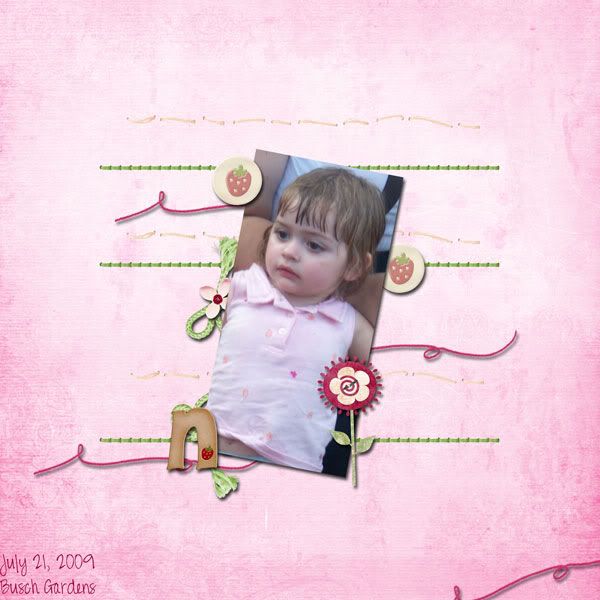 by
May S.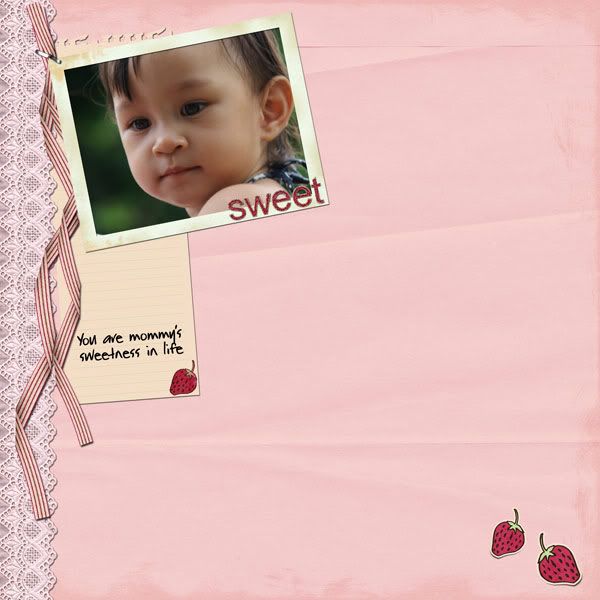 Thank you Girls!!! I just love all of them!!!!
What cuties! Aren't they?
and by
me
And today's freebie is a qp with this kit!!!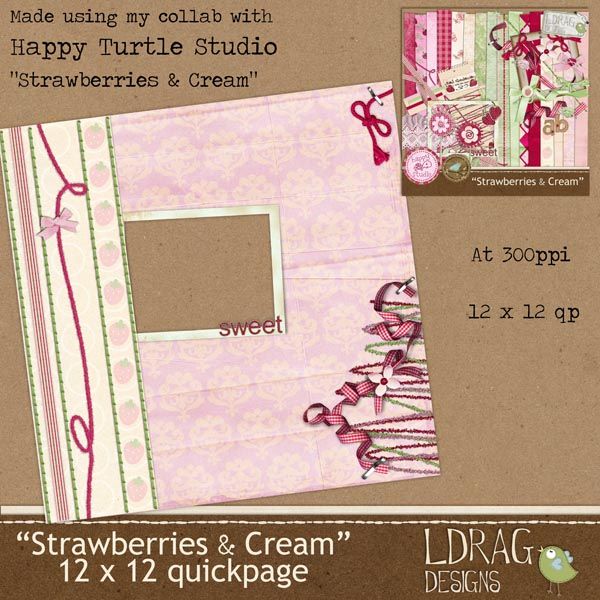 You can grab it here!!!
Happy Downloading and talk to you all Tomorrow!!!!!!!!
Lina