Hello girls it's the scrapmatters blogtrain freebie here!!
my name is Lina and you will be coming from
Maria's blog
of ScrapMuss Designs
and you next stop will be
Tanya's blog
!
And since this is a birthday blogtrain freebie
I think that a birthday story would be most appropriate before
I give you my gift!
Ok I have stopped putting numbers on my birthday cake
since I have started going the upways from 30!
So I am a 30 something lady, xi,xi!
Ok this story is not something so funny or something so
interesting but it is the birthday I celebrated last year!
My birthday is on April 20th and my son was born last year
April 9th! It has been a really difficult pregnancy
with a really difficult delivery too , which I believe can be shown
in the photo
despite the fact that I tried to make it look a little better
as the dark circles under my eyes are quite obvious lol!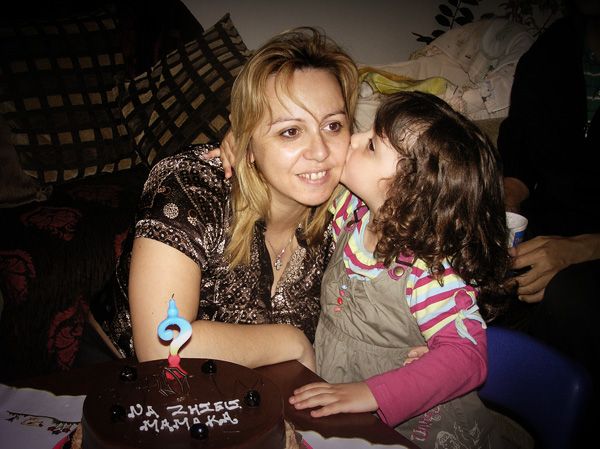 But hubby and my little precious DD wanted to surprise me with a birthday cake
that explains the completely unattended appearance of me in the photo!
Ok it's been only ten days after I had given birth to John!
and I am not Claudia Schiffer lol!!
So they came with a cake, singing to me Happy Birthday!
And the kiss on my chick from my little angel almost brought tears in my eyes!
This has been the sweetest and happiest birthday in my life!
I had just given birth to a tiny, unique miracle and I had another angel in my house that
is always taking care of me and follows me around (which I must admit it's not always so easy)!
And most of all I have a partner in life who is always next to me
and is always thinking of me and I can't describe you with a few words how much he has supported me in my life and especialy to get through the difficult pregnancy with John!
So, it doesn't have to be a big party to celebrate
4 people that are so close to each other and so loving one another
that you don't need anything else! Just be with them!
Forever!
PS ok we weren't only 4 people lol!
You know here in Greece we do everything by gathering the whole
kin! Have you seen My greek fat big wedding movie?
Well, I believe you can get a big clue from this xo,xo!!
Ok and now it's time for my gift
it is a 12x12 quickpage which is made using
the new Scrapmatters Birthday Mega kit
Cupcakes & Candles
which is FREE with 20$ purchase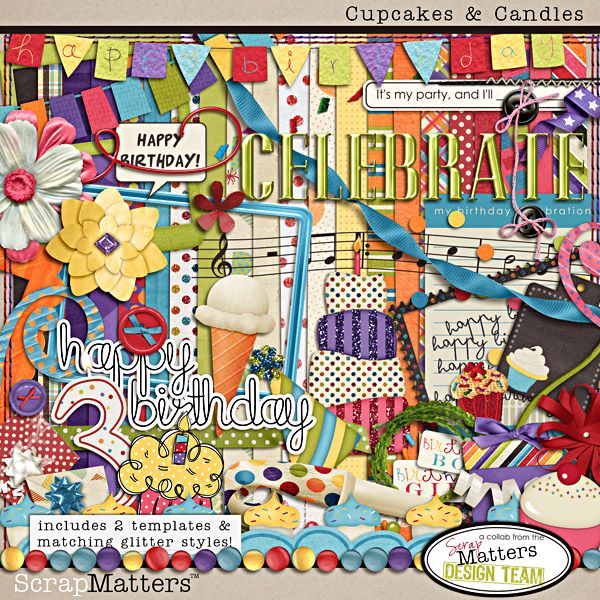 ok and here is my gift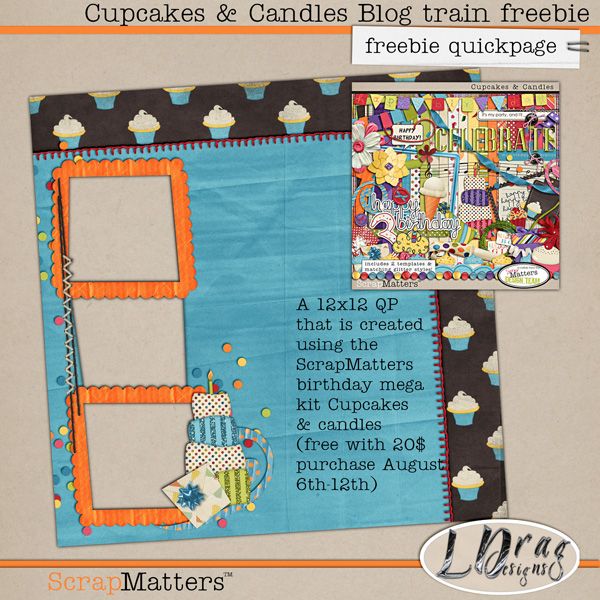 and you can get it here!!
And if you get lost along the way you can always go to
the SM Blog and find the next stop!
Have a nice tour around the world!!