Hello there!
I have some very exciting news for all of you and for me too!!!!
NUMBER 1!!!!!
I was accepted to the new CT team of Snap&Scrap!!!
I am really happy for taking this post as this site was my first place in digital scrapbooking! It gave me all the urge I needed to stay here and now be in the team of three fantastic sites!!!!
So, from now on you will be seeing me a lot there as a member of the staff !!!!
NUMBER 2!!!!
Scrapmatters is changing!!!!!A lot of things will happen , unfortunately during my absence and I won't be here in the grand re-opening of the site!!!!! But for all of you out there you must definitely come and see what will happen starting next week Friday 8th August!!! It will be a party of sales, gifts, challenges and many more other things that I cannot describe in a few words. So, come and see what will happen next week!!! We will all be waiting for you to join us cause there will probably be many gifts for all newcomers to ScrapMatters!!
Also, apart from the great re-opening many things will change, like new designers and many more surprises!!!! I will keep it a secret for now but I will make a big announcement very soon!!!! So, stay tuned cause I have a big gift for you all that will come very soon along with my announcement!!!
Number 3!!!,
as it is the beginning of the month I am assigned a new designer to highligh in Digital Candy and this month I was assigned
Trish H. Designs
. Wow, she is amazing, I just love her work and I am very thrilled that I will be working with her this month!!! You can all check her fantastic store
here
.
Now after all that talking it's time for the freebie!!!
I have a quickpage for you that I made using my "Sweet Breeze" free kit that you can find in my earlier posts, to celebrate all the new things that happened these days!!! So, here it is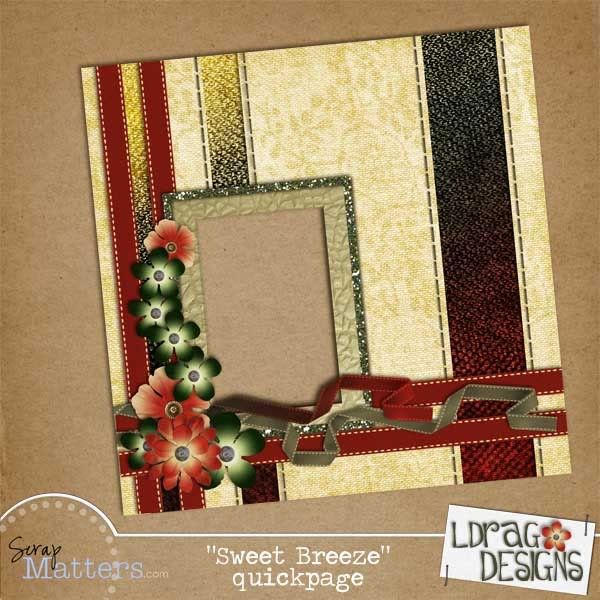 You can get it
here
!!! Hope you enjoy it!!!!
Until next time!!!!!Have fun!!!!