Hello ladies
my birthday is today
So I will have my whole store 27% OFF from April 20th -April 26th!
And if you are my newsletter subscriber today you have already received
an additional 10% OFF coupon that you can use as many times as you wish until the 26th to grab anything you like!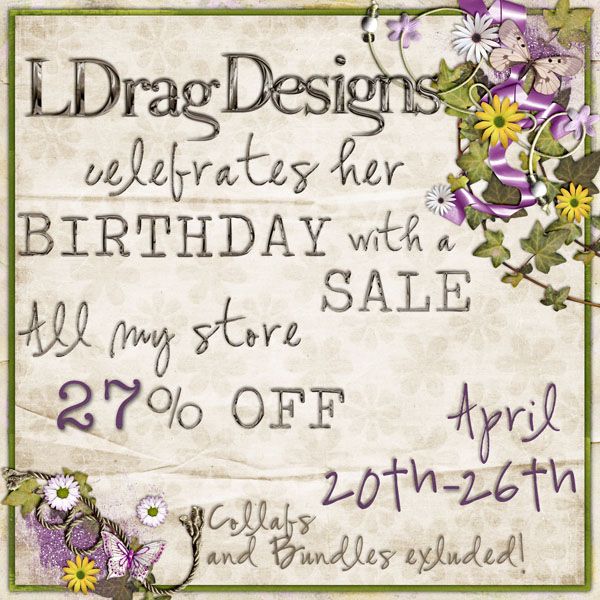 Collabs as Bundles are excluded as bundles are already priced really low!!!
And you can guess how old I get lol!!! hahaha
by adding the two discounts!!!!
I can't believe I reached this age! I feel so much like 22!!!!
So Happy Birthday to me lol and you enjoy the great sale!
This sale happens only once a year so try to get advantage of it
girls!!!!!!!!!!!!!!!!
Hugs