hello ladies
I proudly present you our Spring CT!!
It has been really difficult to make a choice
and please hope the girls who werene't picked not to be disappointed
as there will be more chances in the future!!!
So here they are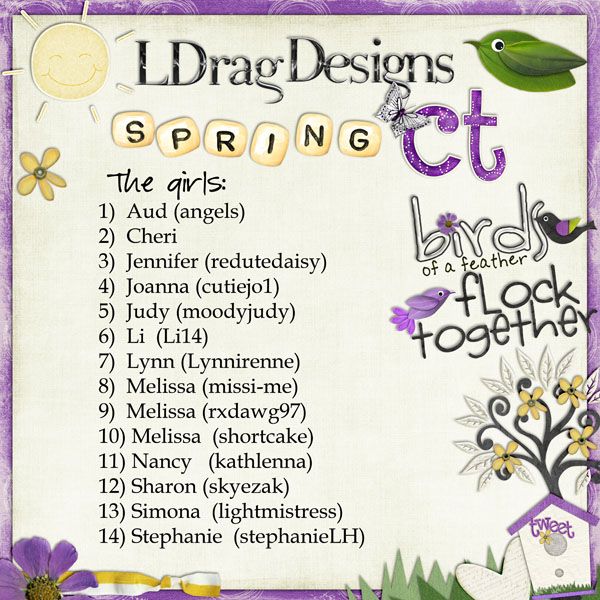 Welcome all ladies!!!
Hope you have lots of fun being on my team!!
Hugs
Lina