Hello there ladies
time has come to have a Spring CT CAl!!!
So Do you want to Tweet with me?
Do you love my designs?
if you do now is your time to
play with them!!!!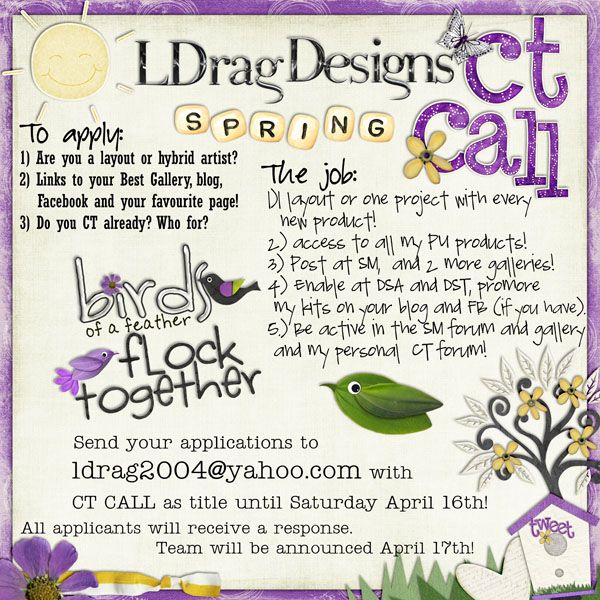 I will wait eagerly your applications in my email!!!!!
Can't wait to see who will join our team!!!